Reward Performance & Ensure a Positive Work Environment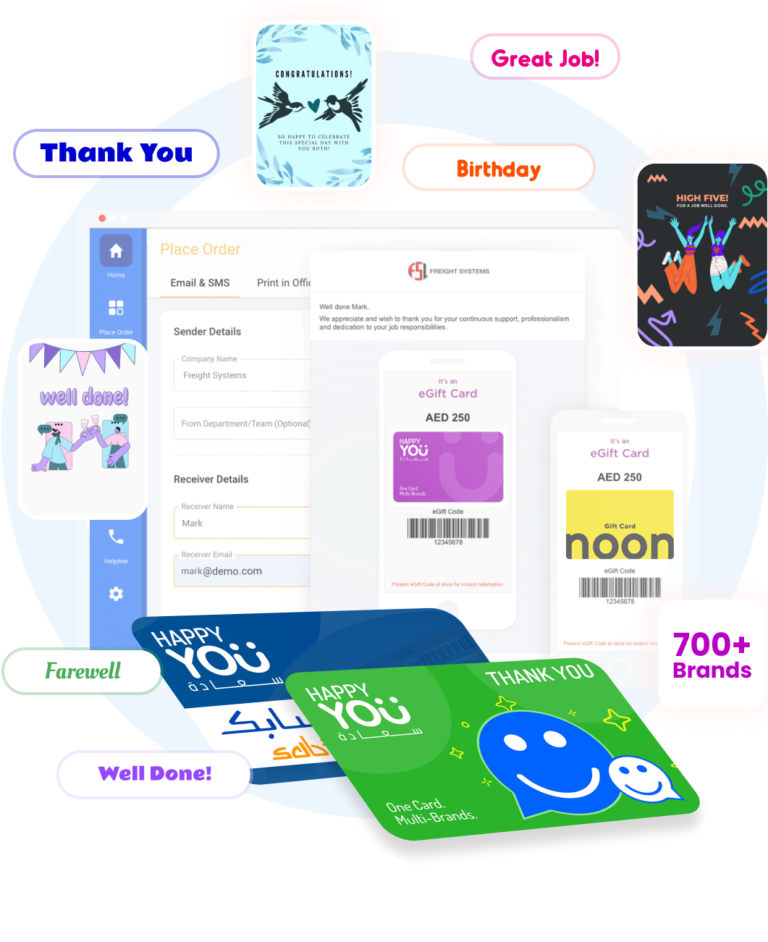 Powerful platform to suit your Business needs
No Service Fee
It's free to sign up. Only pay for the eGift Cards you send.
Co-Branded Cards
Design a co-branded eGift Card with your company identity.
Add a personal message & greeting design to the experience.
Let our experts manage your account.
Easily automate your program with our eGift Card API.
Build Your Employee Rewards Programs Today!
Our team will work with you to set the best employee rewards program that will help YOÜ succeed.