Gift cards have come a long way, from their roots as simple gift certificates to a powerful branded currency. They've shown to be a tool that can help incentivize employees, reward and retain customers, and improve the value of your brand.
Essentially, the specialty of gift cards brings choice to the recipient, are more secure, and require less operational and logistical planning for the sender. Hence, they are much more than just gifting as they can also be utilized to manage your budget and can be used in the form of payouts. Here's how:

As you know, companies can make use of gift cards as rewards and incentives, and with their growing popularity among businesses and employees, gift cards are also very effective as payouts. 
What are payouts? A Payout is a method that allows a business to pay their employees, local service providers, suppliers, merchants, gig/freelance workers, and partners for services provided. 
Examples of gift card payouts include:

Employee payments with gift cards allow you to avoid employment contracts, help with wage transfers, and pay for short-term and remote work. These payouts can be given for one-time or quick payments, stipends etc.

Freelance/Gig fees through gift cards can be paid quicker than contract-based employment and can usually bypass bank procedures for a fast payment method.
Giving out bonuses to employees and freelancers in the form of Gift Cards is an easy payout format that is convenient, quick and hassle-free. It offers flexibility and choice, making it an attractive option as a payout.
Gift Card payouts are a great way to compensate volunteer workers for their participation in research and surveys. For example, Google's UX team frequently conducts accessibility research and pays for the participants' time and input. Gift cards can be a convenient payment method in such cases.

Gift Card payouts for suppliers and merchants can reduce the operational and logistical hassle and are less time-consuming for the business. This can help reduce transfer fees and bank procedures as well as help with timely and consistent payments.

Instead of giving cash when dealing with returns from unhappy customers, gift cards can be a very effective method of compensation. The same applies to cash-back on items purchased, where gift cards ensure that the customers will continue shopping at the store in the future.

What is budgeting? Essentially, it's a spending plan based on income and expenses, where you estimate how much money you will need to spend over a certain period of time. Whether you're looking to manage your daily, weekly or monthly expenses, using gift cards for budgeting can help you manage things like household groceries, which gives gift card holders the power  to utilize them as "near-money" (non-cash items/gift cards that can be used as cash to purchase nearly everything). Moreover, gift cards can manage telecom payments and recreational activities among other things. With this in mind, gift cards can serve as a valuable financial management tool, offering a convenient way to save both time and money in your daily life. By using gift cards tailored to different categories of your regular spending, you can effectively control your expenses and lower impulsive purchases.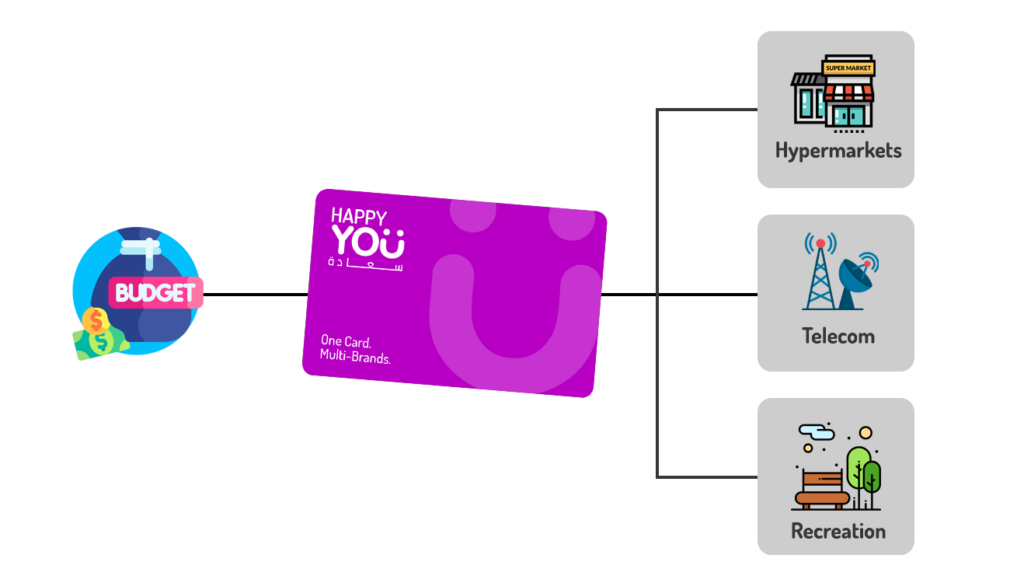 More examples of gift card budgeting include:
1) Family Budgeting: Family members who are reluctant to share/give their credit cards to spouses can budget certain gift cards instead, ensuring that they spend a set amount on certain items. It's a more secure way of sharing the budget amongst family and friends. An example would be if a father or mother purchases Amazon gift cards using their credit card, and gives it to the kids for their monthly or quarterly spending. 
2) Allowance: When parents want to give their kids cash for recreational activities like games, they prefer to give them gift cards specifically for 'gaming'. With this, they don't need to worry about their kids splurging on unnecessary things and better manage the budget.
3) Promotional Seasons: One way to maximize your budget is to plan ahead for future promotional seasons or sales, giving you a more efficient spending time frame. For example, if someone wants to purchase a big screen TV, they may wait to spend the gift card until a sale is on, then pay for the TV with the gift card value plus the difference in cash. Furthermore, select gift cards often have extra added value when it comes to certain sales periods, where the gift card may be worth more than it normally is, giving the customer a set amount of percentage more value than it normally would.
In addition to the advantages of gift card budgeting, having a digital wallet makes for easy tracking, which is handy when it comes to budget management and expenses.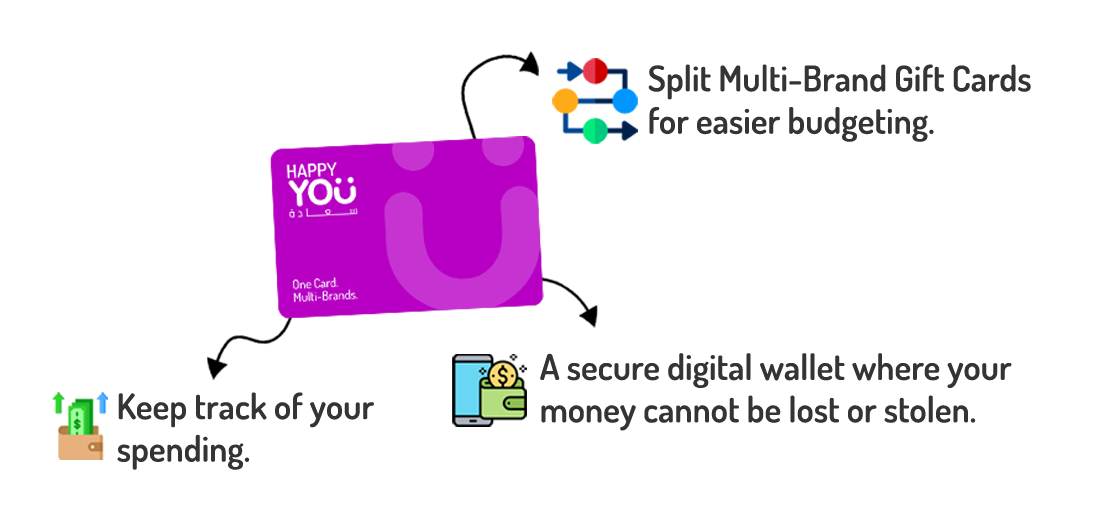 Proper utilization and incorporation of gift cards into your everyday spending habits can significantly reduce your expenses, save you money and help you plan for a better financial future.
The versatility of gift cards has evolved significantly from simple gift certificates to a powerful branded currency, serving as incentives for employees, rewards for customers, payouts and budgeting tools for expense management. Overall, gift cards have transformed into valuable financial tools, empowering businesses and individuals alike to make smarter financial decisions and improve their financial well-being.